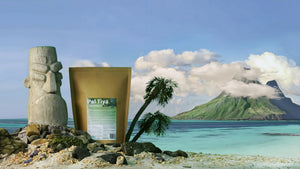 The Weatherproof Sculpting Medium For Creatives
Pal Tiya Premium cures stone-hard without firing, has considerable natural strength, and is designed for extreme outdoor conditions.
Enabling artists of every skill level, from aspiring to professional, ​to make beautiful permanent art that can stay outside all year long!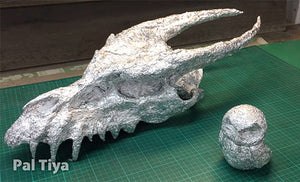 Any Shape & Size
Enables a range of shapes with or without structural armatures.
Sculptures less than six feet (1.83 m) can be self-supporting with simple cardboard, tinfoil or wire armatures.
Structural armatures are only needed for particularly complex pieces or sculptures over six feet (1.83m)
Very Economical
A little goes a long way: with only a thin layer from 1/8 inch (3mm) to 3/4 inch (18mm) depending on size and usage requirements.
A scratch/furrow layer will provide a surface that can be added to days, weeks, even months later, meaning you can leisurely work on a piece with no trouble at all.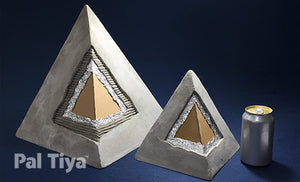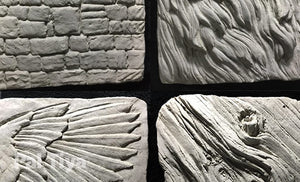 Any Texture
Create a huge range of textures: make your sculpture look like wood, rock, stone, scales, feather, fur, or make it completely smooth.
Any Weather
Pal Tiya Premium has been freeze/thaw tested to withstand the elements, which means it can stay outside all year and in all kinds of weather.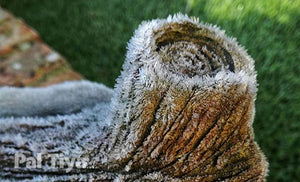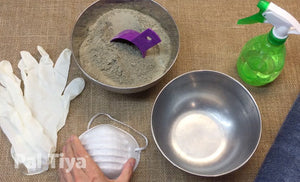 Low Safety Requirements
No Volatile Off Gasses, no fiberglass, no kilns or foundries needed. Only dust mask (when mixing) and gloves (when mixing & handling) required.
Any Color
Achieve any color by using exterior acrylics, concrete stains, and india inks. You can even mix Iron-based colored oxides to the powder to achieve unique coloring. Or you can leave it the beautiful stone color that it naturally cures to.
Pal Tiya Premium can also be sealed 28 days post cure/strengthening.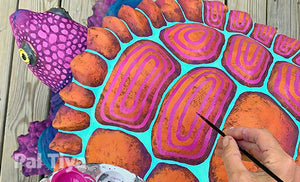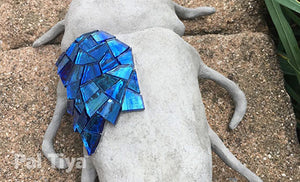 Perfect For Mosaic Substrates
Pal Tiya Premium can be sculpted and sanded to an extremely smooth finish making it THE perfect substrate for mosaic tiles.
Try Pal Tiya Premium
A Trail Pack contains 3lbs of Pal Tiya Premium, which will allow you to make all of the pieces shown in the video trailer below.
Every purchase (trial pack or standard bag) gets a link to these videos.
Each piece shown only uses a small amount of Pal Tiya Premium.
A trial bag contains around 4 and a quarter cups; each sculpture in thumbnail below uses from ¼ of a cup to ½ cup. So, you can make all of these or a combination of them for example: seventeen ladybugs or four miniature bridges or eight shells!
Buy Your Pal Tiya Premium Here:
---

"Pal Tiya Premium is a really terrific sculpting medium."
- Sir Richard Taylor  -- Oscar Winner, Creative Director of Weta Workshop
"I think Pal Tiya Premium is an absolutely brilliant product."
- Sandie Denton -- Artist
"...the clay was fantastic, very immediate, exciting,  kind of exhilarating."
- Elijah Strongheart Evenson -- Sculptor